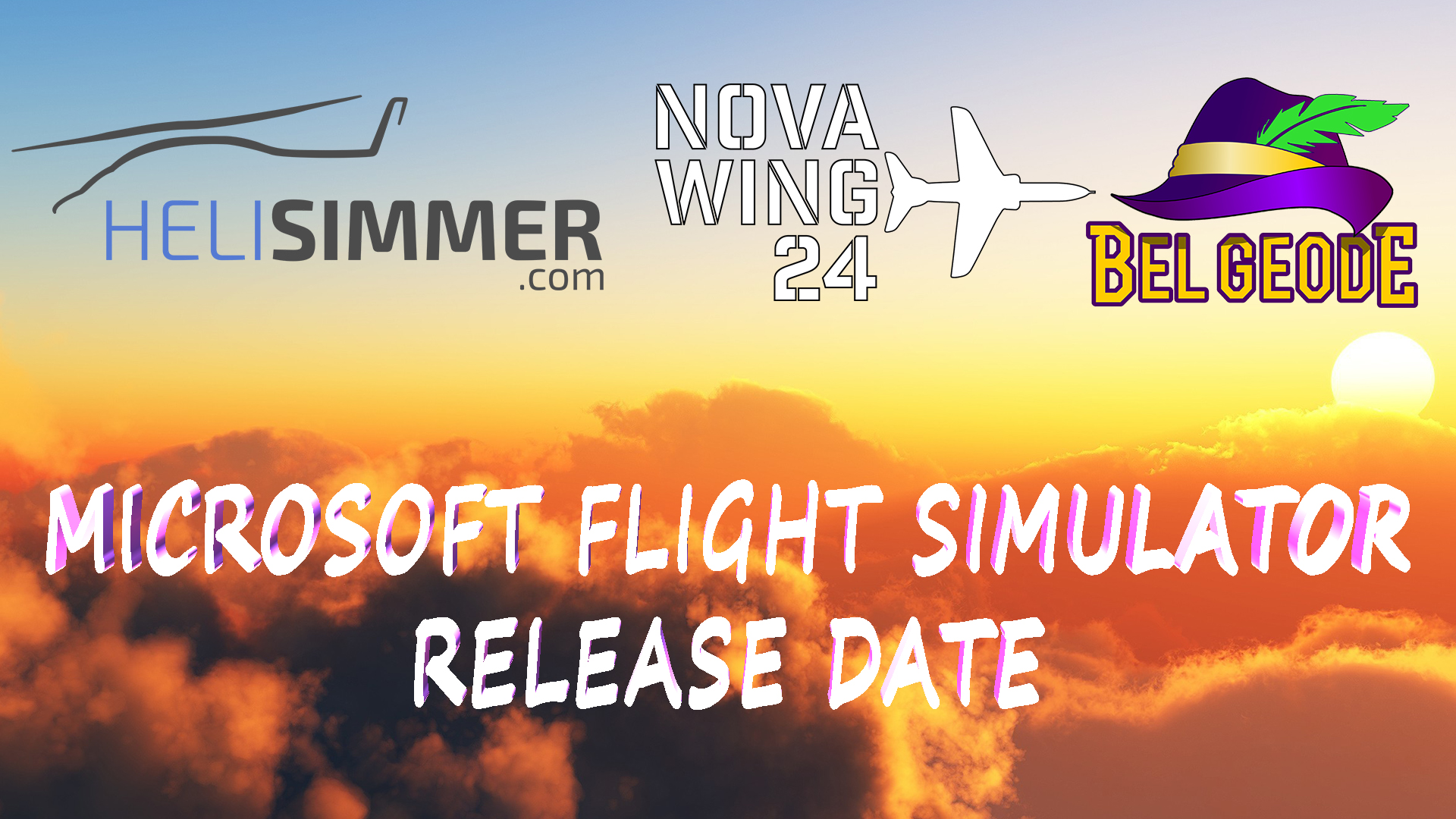 The Three Grumpy Simmers have been roused from their slumber by Microsoft's announcement this week of a confirmed release date for their reentry into the flight simulation world on August 18 2020.
We dissect the information provided by Microsoft as part of the announcement and give our thoughts and impressions. Listen to us prattle on about our excitement, and our concerns following the announcement. We also relieve some moments of simulation history and ask what lessons might be learned from them.
Thanks to you the simming community, we also get an insight into what you are feeling towards this upcoming title.
There may or may not have been a side comment about a certain Pucara video... here it is if you want to watch it: https://youtu.be/9tX80fH8RaY
Don't forget to head over to Helisimmer's Channel for a weekly wrap of all news helicopter and BelGeode's Channel for some great fantastic adventures.
Enjoy our diatribe? Do you find our discussions informative? Do you want advance access to the next episode? Consider supporting The Three Grumpy Simmers and Novawing24 on Patreon! https://www.patreon.com/novawing24
Moving pictures version can be found on YouTube at https://youtu.be/xBO4sJpxVe4
We can be found at https://www.threegrumpysimmers.com/
Who are the Three Grumpy Simmers?
Tristan "Novawing24" Ayton is a highly opinionated YouTube content creator with a focus on the Simulation genre. Believing that giving back to the community is important, he provides open and honest commentary and feedback on developments in the simulation genre. He has also tried his hand at texture design, with content available at his website and at the AVSIM Library, as well as writing for numerous websites. When not simming he can be found training or competing in Obstacle Course Racing or Triathlon events around the world.
Find me on Facebook - http://www.facebook.com/novawing24
Follow me on Twitter - http://twitter.com/novawing24
Watch me on YouTube - http://www.youtube.com/novawing24
Watch me on Twitch - http://twitch.tv/novawing24
Find me on the web - http://www.novawing24.com/
Sérgio has been a flight simulation enthusiast for nearly 20 years. His passion with helicopters developed during MSFS 2000 when he discovered the complexity of these aircraft and the challenge it was to control them. Since then he has been primarily a helicopter flight simmer, trying his best not to crash and kill all his virtual passengers. Sérgio is HeliSimmer.com's editor and writer.
Find me on Facebook - http://www.facebook.com/Helisimmer
Follow me on Twitter - http://twitter.com/Helisimmer
Watch me on YouTube - http://www.youtube.com/Helisimmer
Find me on the web - https://www.helisimmer.com/
Drew "Bel Geode" Bolton has been a flight simulation enthusiast since 1986 and has been an active member of the community since 2005. A former virtual airline CEO, Bel has embraced many aspects of flight simulation, and understands how to connect with the community at large, through his YouTube channel, and various collaborations with fellow simmers. Bel Geode can be found often in FSX in his F-14 Tomcat "Valkyrie", in X-Plane in one of his many helicopters, or in DCS World in anything he can get his hands on, to make targets go "Boomflowah"!
Find me on Facebook - http://www.facebook.com/BelGeode2015
Follow me on Twitter - http://twitter.com/BelGeode
Watch me on YouTube - http://www.youtube.com/BelGeode